Shipping and Order Information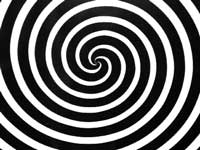 Q: Do I have to sign up to place an order?
A: No. You will however, be required to provide all of the necessary information to process your order including your credit card billing address, phone number and an email address. Our secure shopping cart system can only process orders that provide all the necessary information. We do not store or see any of your credit card information. No information is shared with third parties.
Q: What types of payment do you accept?
A: We accept MasterCard, VISA, Discover, American Express. All orders are processed with paypal secure server and we do not retain any information.
Q: Can I change my order after I have placed it?
A: Yes, you can email us with an order number within of 24 hours of your order with specified changes, and we'll do our best to comply.
Q: Will I be charged sales tax?
A: Yes, if applicable. Skellramics charges sales tax based on California sales tax of 9.75% (CA only)
Q: When will I receive my order?
A: Orders are processed Monday thru Friday. Please allow 3 – 5 business days for order processing. Orders are not processed or shipped on weekends or holidays. Orders are shipped First Class Mail or FedEX ground, unless otherwise ordered. We may need to contact you if there is an issue with your order, so please update your member account information when necessary. All order status communication is done via email, so it is important that your email address is accurate and current. Send us an email if you would like your order any quicker. We will do our best to accommodate.
Q:  How long does it take to get my backorder?
A: Most backorders are processed within 1-2 weeks, unless it's a custom order. Custom orders take 4-8 weeks to process, payment of 50% is required for all custom orders, with balance payable upon completion.
Q: What if I am looking for a certain item that is not offered in the Online Store?
A: We always want to hear of any items you would like to see. If you don't see it, doesn't mean we don't have it. Email us with any requests.
Q: Do you ship orders overseas?
A: Yes. Shipping rates are based on United States Post Office rates at the time of order.
Q: What is your return policy?
A:  ALL SALES  ARE FINAL